It seems nowadays, more and more people are turning to automation to make their lives easier.
There are many areas where technology advances have crept into our homes.  For example, Amazon launched their Amazon Dash buttons in 2015 – a small device that you can stick to any surface in your home, pressing it lets you instantly order household items you're about to run out of.
Then we have the Samsung smart fridge that lets you know when you are out of milk.
My favourite though is "Alexa" another smart device from Amazon that let's you control other devices in your home like the TV, your music, lights, heating controls etc using a Voice command – "Alexa play Jazz playlist from spotify" or "Alexa, turn up the heating to 20 degrees" – You get the idea!
So what has this got to do with Marketing?
The first thing that strikes me is that brands need to continually think about how they can improve the lives of their customers.  For example, If I was a marketer in a detergent company, I would certainly want my brand to take that coveted "Amazon Dash" position on the washing machine.  If our customers are starting to use technology, then we need to think about how our brand can be part of that customer journey.
The other thing to think about is how we as marketers can use technology to make our jobs easier and ultimately get better results from our campaigns.  Just like technology has crept into our home, it has also had a huge impact on our work lives.  Marketing tech in particular has been advancing at light speed over the last number of years and there are now so many new Marketing Technology (Martech) solutions in the marketplace its often hard to know where to start.
In this post we have picked 4 areas where we think these Marketing solutions can increase your efficiency and have a direct impact on campaign success.
What is Marketing Automation?
Firstly, let me say that I'm not a big fan of the term "Automation" when it relates to Marketing!
My immediate reaction is "How can you automate such a creative discipline like Marketing"?
It conjures up images of faceless and robotic communications.
However, the truth is that Marketing automation is nothing like this – In fact its quite the opposite.  Its really all about using these advancements in technology to offer a better experience for your customer.
Its important not to confuse Marketing automation with Marketing strategy.   Before you start thinking about automation, you need to first understand who your customer is, how your company can help them and how best to communicate with them using a personalised experience.
WSI's global partner Hubspot has a vested interest in the Marketing Automation space.
They originally coined the phrase "Inbound marketing", a strategy oriented around attracting the right people to your website where you focus your marketing efforts on the right prospect rather than just broadcasting your messages to the masses.
Their popular software platform offers some great functionality for managing the user experience as your customer moves through the sales funnel from suspect, to prospect to customer and (hopefully) to brand advocate!  This is their take on Marketing Automation:
Marketing automation refers to software that helps automate marketing actions.  This software can be used by marketing departments to automate repetitive tasks such as emails, social media, and other website actions. The technology of marketing automation makes these tasks easier.
One of the biggest benefits of marketing automation is that it can help you, the marketer, save a lot of time. Implementing automation into your marketing strategy not only allows for better allocation of your time and efforts towards other tasks that help generate revenue, but it is also a great tool to help scale your business more effectively.
In a nutshell, it enables you to make better and more informed decisions for your marketing campaigns.
According to Forbes, 82% of marketers recognized a positive ROI from marketing automation and that it makes them more efficient.
In 2019, many businesses are now spending more on marketing technology than on advertising spend.
So if you're looking for an all-in-one solution to optimize your marketing strategy, implementing automation will help you enhance the multi-channel experience for your prospective customers.
Here are 4 marketing automation features that can increase your efficiency and have a direct impact on campaign success:
Smooth On boarding Process for New Customers
Lets face it, we all want to ensure that our customer's have the best possible on boarding experience when they are introduced to our business.  This is definitely an area where marketing automation can help enhance that process.
As I mentioned earlier, many marketers are using marketing automation to build a steady flow of leads to their businesses. A challenge that many businesses face is getting their product or service to new customers and making sure they are able to deliver a consistent flow of relevant information to retain new customers in their sales funnel. One of the many benefits and features of implementing marketing automation is that you can schedule a sequence of automated emails, tailored and personalized to new customers that will help guide them through the ins and outs of your product or service.
For example, lets say you are a software company and part of your sales process is to get prospects to sign up for a trial version of your software.  The unfortunate truth is that lots of people sign up for trials but then don't take any further action.  With Marketing Automation, you can help this prospect get the most out of their trial – After all this is in your best interest as during this time you are trying to convince them to become a paying customer!  This can be achieved by sending a series of emails to the "trial sign-ups", perhaps starting with simple tutorial info and advancing to more elaborate features later on. You can even use marketing automation to check in with the new customers to see which features they have implemented in your software.
By automating the on boarding process, it allows for a more "hands-off" approach without having to spend or dedicate time to go through product demos with each individual new customer.
Effective Lead Nurturing
If you are one of the many companies that sell higher value goods and services to your customers there can often be a significant time period between the first introduction to your brand and the ultimate sale.  This period is often known as the consideration period.  So many companies put all their budget into acquiring new leads but then don't invest  in nurturing them through the sales process.
In terms of the best approach for this lead nurture strategy,  Rand Fishkin sums it up nicely:
"The best way to sell something – don't sell anything. Earn the awareness, respect, and trust of those who might buy." – Rand Fishkin
Just like how a parent nurtures their child to prepare them for adolescence and adulthood, marketers need to know how to nurture their leads and guide them through the customer journey to increase the chances of lead conversion. When a lead enters the sales funnel, the need to receive gradual information which adds value to your brand and business with the eventuality of turning your lead into a sale.
This is where marketing automation comes in. One of the many features that come along with marketing automation that will make your life easier is the ability to provide the most relevant information for leads that have already entered the sales funnel. In order to turn a lead into a valuable customer, you need to engage in constant communication. With marketing automation, you can send an automated series of emails to educate your leads and build rapport.
This can also be a great way to keep your brand "top of mind" ensuring your valuable prospects don't stray too far from your sales funnel, allowing you to stay ahead of the competition.
Ultimately, automation is a useful tool for relationship building. It allows marketers like you to add your own flair and customize automated messages to be more personalized and not come off as too sales-oriented.
Automated Customer Service Experiences
Many customer service representatives spend a lot of time addressing enquiries about a business' product or service, and much of the time is spent on educating new potential customers who know nothing about the product or service. It becomes a little time consuming, and that time and effort can be spent on other customer service-related tasks.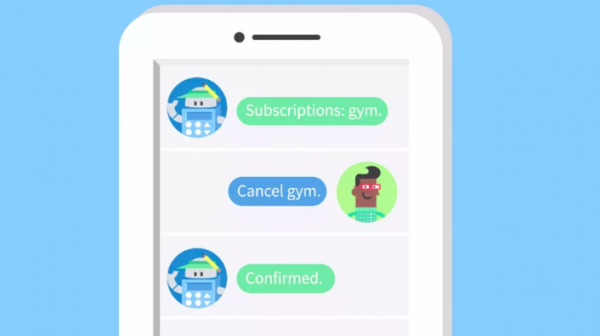 With the help of machine learning, marketing automation is particularly useful for providing automated customer service experiences. Implementing a live chat or chatbot feature is an effective way to capture leads because it gives leads a platform to ask questions and receive immediate answers. We see this pretty often nowadays. Whenever we visit a website, there's a little live chat that pops up at the bottom right corner prompting us to ask questions and learn more about what's being offered.
Our own site visitors know they can speak to us any time by following the Green Chatbot in the corner of this webpage.
In fact we use our chatbot to help us manage the sales process for our agency.  Usually when potential clients seek us out, they are looking for our help to develop a Marketing Strategy, build a programme to generate leads and grow sales or help with a branding assignment like launching a new product or engaging with Influencerss to build brand awareness.  Our chatbot has been configured to take prospects down one of these three paths, Once we have sufficient information to add value in a conversation, we use the chatbot to schedule this call with one of our consultants – pulling available times from our work calendar in outlook.  This saves us a huge amount of time and offers a much more efficient process for our prospects.
Social Media Automation and Scheduling
Building and maintaining a strong social media presence can take a lot of time and effort. Thanks to marketing automation, you can easily automate interactions on social media, whether it be building followership, thanking new followers, or sharing and scheduling content.
Social media automation and scheduling keeps your audience engaged, and saves you time without having to spend countless hours posting in real-time.
This is one of the most common examples of marketing automation and there are so many tools and software available to help scale these efforts. Shown below is the area in Sharpspring Marketing Automation where you upload your team's social profiles.
This allows you to not only share content directly from sharpspring but keep track of the social media interactions from any leads in your pipeline.
---
It's time to break down the silos between sales and marketing because marketing automation is the future of digital marketing. There are so many tools and software out there to consider, each with its own unique features. Popular marketing automation tools include Hubspot, Pardot, Marketo, ActiveCampaign and SharpSpring. It may be worthwhile to take some time to see how you can elevate your marketing efforts to the next level by investing in marketing technology.