As a social media marketer, why should you use hashtags? How do they benefit your social marketing strategy? How can you use them effectively to ramp up your social media marketing efforts? Think of hashtags as labels for your content. It's an effective way to tag and categorize your content so that people can find it, increasing the visibility of your posts. Twitter was actually the very first social media platform to start hyperlinking hashtags back in 2009. Shortly after, we saw many other social media platforms following in their footsteps.
Hashtags are an excellent way to connect with others across various social media platforms, allowing people to start conversations and interact with one another. Hashtags also help group similar content with similar themes, increasing overall engagement with general audiences. When you are syncing up your social media with your inbound marketing strategy, utilizing hashtags will make it easier for new followers to find you – the hashtag is sometimes easier to remember.
Not seeing the increase in engagement, impressions, and followers with your current "hashtagging" strategy? Here are 5 ways to effectively use hashtags in social media marketing:
1. Do your research
Before you take a deep dive and jump right into maxing out and adding 30 hashtags to your next Instagram post, do your research! What are people currently talking about? Take a look at current trending hashtags – utilizing hashtags that are already trending is a popular and effective way to increase the visibility of your posts, drive engagement, and grow your audience.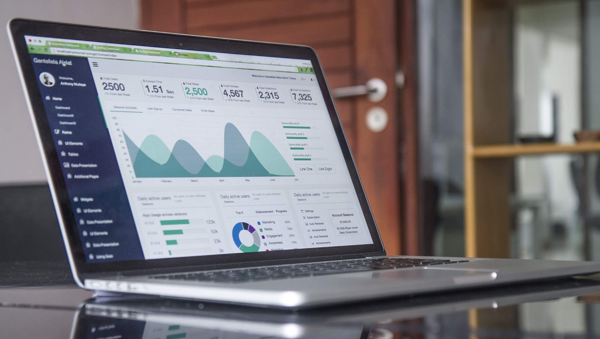 What are your competitors up to? Head over to your competitors' channels and see what hashtags they are using to drive engagement. This may help you discover new hashtags for your content. You may also decide that you don't want to use the same hashtags as your competitors, in which case, you can look for alternate hashtags to use instead. Conducting a competitor analysis is always a solid tactic to consider when evaluating your social media marketing strategy.
There are also a number of online resources available that provide lists of trending hashtags for a number of topics. Doing your research will help set a strong foundation for using hashtags effectively in your social media marketing strategy.
2. Keep your hashtags simple, specific, and relevant
If you're looking to effectively use hashtags in your social media strategy, simplicity is key. Think about what your audience or the prospective audience will search for when they're looking for your product or service. Let's take a look at the 2019, 6 Nations Rugby Championship as a subject and ask yourself questions like: Would your audience be interested in this? Would they be interested in a particular player, (e.g Dublin-based audiences may follow #Sexton)? Consider that if hashtags are too long, difficult to spell or pronounce will lose their effectiveness because chances are, nobody's going to remember or search for them. Choose hashtags that will be easy to remember. Here are a few examples of simple and easy-to-remember hashtags for Instagram used during 6 Nations:
#6Nations
#6Nationsrugby
#6Nations2019
#GrandSlam
#GrandSlam2019
#IrelandVsItaly
#Sexton
#Kearney
While simplicity is key, you also want to be specific with the hashtags you're using. Using more specific hashtags will result in a more targeted audience – and a more targeted audience generally means a higher engagement for your posts.
For example, #6Nations would likely be used most often and the chances of your content becoming lost in the pool of the rest of the #6Nations posts is a lot higher. Using something more specific like #Sexton could be used as a niche hashtag to reach a more specific audience.
The key is to find hashtags that give a clear idea about the topic of conversation and to make sure the hashtags you are using are relevant to the content you're sharing.
3. Use unique branded hashtags for your content
What makes you unique? Don't just rely on generic hashtags and expect your followers to retweet your content. Also, don't solely rely on generic hashtags and expect new followers to find your content. At times, using hashtags that are too generic will result in your content becoming lost in the sea of other posts tagged with the same hashtag. As a social media marketer, an effective way to set yourself and your content apart from others is to create unique, branded hashtags, tailored specifically to your business or your business' campaigns.
Recently, Coca-Cola revamped their brand on social media with their #RefreshtheFeed campaign in light of World Kindness Day. They flooded their social channels with feel-good content, launching "a new social strategy for the brand rooted in optimism, uplift and connection". This is a prime example of a branded hashtag – it's simple, it's specific, it's relevant, and you know it's Coca-Cola when you see it.
Lays is another brand that keeps it simple with their branded hashtag: #Lays. That's right, the hashtag is simply just the name of their brand. You'll see on Instagram, that almost all of Lays' content is branded with #Lays in the caption. You'll also see on Twitter that Lays also creates branded hashtags for their campaigns, like their #DoUsAFlavor contest, which encourages people to pitch their best potato chip ideas.
As simple as it is, everyone knows the brand when they see the hashtags. The key is to be creative so that people will catch on.
4. Cater your hashtags to specific platforms
Depending on the social media platforms you are using, keep in mind to cater the hashtags you use for each. Different hashtags perform at a different level on different platforms. For example, according to Hootsuite, hashtags on photo- and video-sharing platforms such as Instagram are generally more focused on the description of the content. On the other hand, hashtags for platforms such as Twitter are more focused on the topic of the conversation. It's important to keep an open mind and understand that not all hashtags will do just as well on one platform as the other.
5. Don't go overboard and overuse hashtags
One last thing to keep in mind is to not go overboard with the hashtags. Using an excessive number of hashtags for your posts may be a bit much. A standard rule of thumb you should take into consideration is to not have more hashtags than words. Overusing hashtags can dilute the actual message and make it come off as a little desperate. Sure, you may gain a few new followers here and there, but often times, maxing out on hashtags may also attract spammers or accounts that are only interested in a "follow for follow" and they are not interested in your brand.
---
To tie everything together, make sure you are monitoring and tracking the hashtags you're using. This will help determine which hashtags are working and which aren't. You'll also be able to monitor your social media performance and the ROI of your efforts establishing whether this tactic continues to make sense for your brand. There are lots of tools that help to make this quick and easy.
In the meantime, continue to ask yourself: Are you driving more engagement with your content? Are you attracting new audiences?
I hope these tips will help you kickstart or re-evaluate how you use hashtags in your social media marketing strategy!